Did you know that an estimated 2 billion disposable razors are thrown away every year?
91% of all plastic isn't recycled so it ends up in places like landfills and oceans.
Together,
we can make
a difference.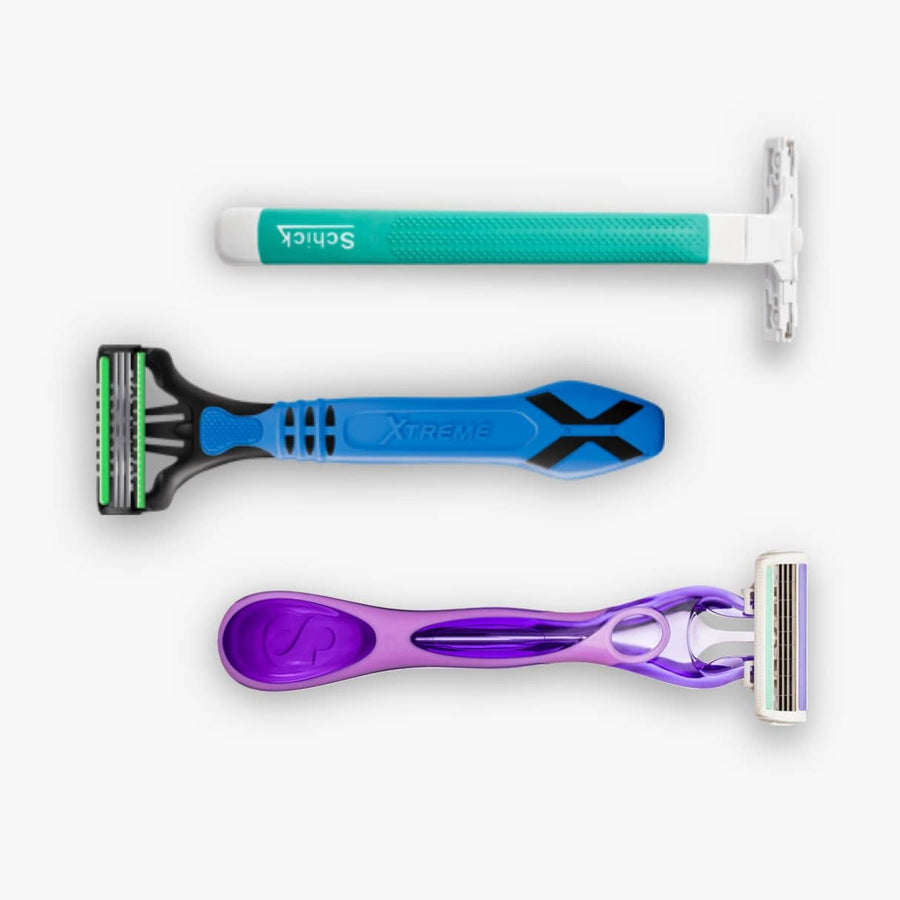 It's time for a change, and Edgewell Personal Care is proud to help lead the way. We're excited to help our customers participate in the fight for sustainable self-care. Even if you're not able to recycle your Edgewell products through your home curbside program, you can send eligible products and packaging back to us.
It's just one of the ways we can help bring a little more joy into the world.
Click here for a list of all our recyclable products.
Instead of tossing them in the trash, collect your Edgewell brand blades, razors, and packaging in any empty cardboard box (reused is best!) to send back to us for recycling!
When your box is full, simply fill out the form below and click "Get My Free Label" to download a prepaid shipping label for free.
Seal up and ship your box with UPS. That's all there is to it! Should you have any questions along the way, check out our FAQ.
Request a free shipping label
Mail Back Tips:
Try to bundle and send back at least three packages at a time
Reuse packaging you have around the house for mailing